"Doctrines have a vital purpose" in human understanding. "It stands at the inlet of all knowledge, be it science, literature, or practical arts, and it allows only those things to pass for truth which indeed are truth. It fear no knowledge, but it purifies all knowledge. The principle of doctrine is not to prohibit truth of any kind, but to ensure that no knowledge passes for truth without coming under the name of truth rightfully. Because we believe that doctrines are the revelation of God, we hold that only God has the authority to be such a screening laboratory. "To the law and to the testimony: if they speak not according to this word, it is because the is no light in them." Isaiah 8:20. We should bear this in mind as we proceed to study in depth some of the great doctrines held by God's church." Dimension in Salvation W. R. Beach p. 47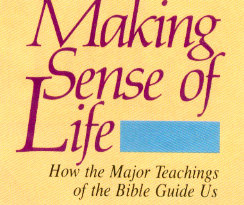 "There is a percentage of teachings within the tenets of all the denominations that is not held in unison with every other Church. These variations explain the existence of the many denominations that make up the Christian church today. It's so quite easy to say, it's the same God so it makes no difference how we worship. Oh no, no. God the Supreme Being, the Creator of this universe and mankind, the great "I am that I am" has given us specific guidelines in His Holy scriptures on the issues of how we are to live; how we are to treat our fellow-men; how we should worship; what is our purpose on this earth; lessons on obedience to His holy scriptures; judgment on obedience to His holy scriptures; historical events of nations and cities that disobeyed His warnings; and finally, prophecies of what will surely take place in the very near future.
The Bible is such a great book, with its vast wealth of knowledge and information on how we should relate to God that sometimes we forget that it is God's instructions for us. Simple instructions, read in spirit and in truth will reveal to us what He wants from us. It is no wonder that the great intellectual minds of the world can read the Bible and understand the full meaning of John 3:16. "For God so loved the world that He gave His only begotten Son that whosoever believeth in Him should not perish but have everlasting life"; and in the same light, a five-year old child can understand the true meaning of Exodus 20:12: "Honor thy father and thy mother that thy days may be long upon the land which the Lord thy God giveth thee."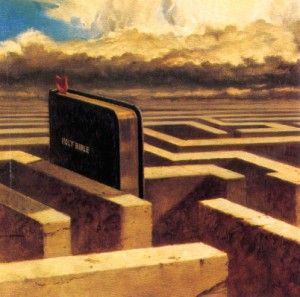 The Bible and the Bible only should be our guide to God. Any interpretation contrary to His word should not be accepted. Your eternal destiny depends on it. Your love to God depends on it. Make your stand NOW. Jesus says in Mark 7: 7-8 "Howbeit in vain do they worship me, teaching for doctrines the commandments of men. For laying aside the commandment of God, ye hold the tradition of men.." Let us pray, real hard, that our worship is not in vain, for Christ says in Revelation 22:12 "And behold I come quickly; and my reward is with me go to give every man according as his work shall be". Again Christ says in Matthew 16:27 "For the Son of man shall come in the glory of His Father with His angels; and he shall reward every man according to his works."
SO WHAT DOES THE BIBLE SAY ABOUT THE SCRIPUTRES?
THE BIBILE SAYS…….in 2 Timothy 3:16, 17 "All scripture is given by inspiration of God, and is profitable for doctrine, for reproof, for correction, for instruction in righteousness: That the man of God may be perfect, throughly furnished unto all good works."
(See also 2 Peter 1:19, 21: John 5:39; Psalm 19:7)
SO WHAT DOES THE BIBLE SAY ABOUT GOD-THE FATHER?
THE BIBLE SAYS…..in Genesis 1:1 "In the beginning God created the heaven and the earth". In Revelation 1:8 "I am the Alpha and Omega, the beginning and the ending, saith the Lord, which is, and which was, and which is to come, the Almighty."
(See also Galatians 4:4, 5; Matthew 5:45; Luke 11:2-4)
SO WHAT DOES THE BIBLE SAY ABOUT GOD-THE SON?
THE BIBLE SAYS…in John 1:14 "And the Word was made flesh, and dwelt among us (and we beheld his glory, the glory as of the only begotten of the Father) full of grace and truth." Also in John 1:1-3 "In the beginning was the Word, and the Word was with God, and the Word was God…..The same was in the beginning with God…..All things were made by him; and without him was not any thing made that was made."
(See also Ephesians 3:9; Hebrews 1:1, 2; Genesis 1:26)
SO WHAT DOES THE BIBLE SAY ABOUT GOD-THE HOLY SPIRIT?
THE BIBLE SAYS… in John 14:26 "But the Comforter, which is the Holy Ghost, whom the Father will send in my name, he shall teach you all things, and bring all things to your remembrance, whatsoever I have said unto you." Also in Luke 11:13 " If ye then, being evil, know how to give good gifts unto your children: how much more shall your heavenly Father give the Holy Spirit to them that ask him?"
(See also John 15:26; 1 Peter 1:2)
SO WHAT DOES THE BIBLE SAY ABOUT SATAN & SIN?
(A). THE BIBLE SAYS…in Revelation 12:7-9 "And there was war in heaven: Michael and his angels fought against the dragon; and the dragon fought and his angels….and prevailed not; neither was their place found any more in heaven….and the great dragon was cast out, that old serpent, called the Devil, and Satan, which deceiveth the whole world: he was cast out into the earth, and his angels were cast out with him."
Also in Isaiah 14:12 "How art thou fallen from heaven, O Lucifer, son of the morning! How art thou cut down to the ground, which didst weaken the nation!" Further in Ezekiel 28:15 "Thou wast perfect in thy ways from the day that thou wast created, till iniquity was found in thee."
(See also John 8:44)
(B). THE BIBLE SAYS….in 1 John 3:4, 7, 8."Whosoever committed sin trangresseth also the law: for sin is the transgression of the law…Little children, let no man deceive you: he that doeth righteousness is righteous, even as he is righteous….He that commiteth sin is of the devil; for the devil sinneth from the beginning. For this purpose the Son of God was manifested, that he might destroy the works of the devil."
Romans 1:29, 30,32 says." Being filled with all unrighteousness, fornication, wickedness, covetousness, maliciousness; full of envy, murder, debate, deceit, malignity; whisperers…Backbiters, haters of God, despiteful, proud, boasters, inventors of evil things, disobedient to parents…Who knowing the judgment of God, that they which commit such things are worthy of death, not only do the same, but have pleasure in them that do them."
(See also Romans 6:23; Romans 1:24-32; Leviticus 18:22, 23, 24)
SO WHAT DOES THE BIBLE SAY ABOUT GOD'S MERCY
THE BIBLE SAYS… in Micah 7:18 "Who is a God like unto thee, that pardoneth iniquity and passeth by the transgression of the remnant of his heritage? He retaineth not his anger for ever, because he delighteth in mercy". Also in Lamentations 3:22 it says "It is of the Lord's mercies that we are not consumed, because his compassions fail not. They are new every morning; great is thy faithfulness". Again our plea daily should be as the psalmist David said in Psalms 51:10 "Have mercy upon me, O God, according to thy lovingkindness: according unto the multitude of thy tender mercies blot out my transgressions." Also in Hebrews 4:16 it says "Let us therefore come boldly unto the throne of grace, that we may obtain mercy, and find grace to help in time of need."
SO WHAT DOES THE BIBLE SAY ABOUT CHRIST'S MANIFESTATION
THE BIBLE SAYS.. in 1 John 3:5-8 "And ye know that he was manifested to take away our sins; and in him is no sin…He that committeth sin is of the devil; for the devil sinneth from the beginning. For this purpose the Son of God was manifested, that he might destroy the works of the devil." Also in 1Timothy 3:16 it states quite clearly "And without controversy great is the mystery of godliness: God was manifest in the flesh, justified in the Spirit, seen of angels, preached unto the Gentiles, believed on in the world, received up into glory." Further, in Isaiah 53:5 it says "But he was wounded for our transgressions, he was bruised for our iniquities: the chastisement of our peace was upon him; and with his stripes we are healed."
(See 1 John 1:1-2, 1 John 4:9)
SO WHAT DOES THE BIBLE SAY ABOUT BEING BORN AGAIN & BAPTISM?
THE BIBLE SAYS.. in Matthew 18:3 "Verily I say unto you, Except ye be converted, and become as little children, ye shall not enter into the kingdom of heaven." Also in John 3:5 it says "Jesus answered, Verily, verily, I say unto thee, Except a man be born of water and of he Spirit, he cannot enter into the kingdom of God" Further to this 2 Corinthians 5:17 says "Therefore if any man is in Christ, he is a new creation: the old things are passed away; behold , they are become new."
(See also 1 Peter 1:23; 1 John 2:29)
BAPTISM
The Bible says in Mark 16:15, 16 "And he said unto them, Go ye into all the world, and preach the gospel to every creature. He that believeth and is baptized shall be saved; but he that believeth not shall be damned". In Acts 2: 38 it said that Peter preached unto them and said.. "Repent, and be baptized every one of you in the name of Jesus Christ for the remission of sins." Further to this, Acts 22:16 says "And now why tarriest thou? Arise, and be baptized, and wash away thy sins, calling on the name of the Lord." We also read in Romans 6:3 "Know ye not, that so many of us as were baptized into Jesus Christ were baptized into his death?" "Baptism is a gospel of ordinance commemorating the death, burial, and resurrection of Christ. In baptism, public testimony is given to the effect that the one baptized has been crucified with Christ, buried with Him, and is raised with Him to walk in newness of life. Only one mode of baptism can rightly represent these facts of experience, and that mode is immersion—the mode followed by Christ and the primitive church." Bible Answers. RHPA. Pg. 24. Matthew 3:16 says "And Jesus, when he was baptized, went up straightway out of the water: and, lo, the heavens were opened unto him, and he saw the Spirit of God, descending like a dove, and lighting upon him…"
The Bible says that after Peter had preached to the eunuch, who believed the Word, he asked in Acts 8:36, 38, "And as they went on their way, they came unto a certain water: and the eunuch said, See, here is water; what do hinder me to be baptized…..And he commanded the chariot to stand still: and they went down both into the water both Phillip and the eunuch; and he baptized him."
SO WHAT DOES THE BIBLE SAY ABOUT FORGIVENESS?
THE BIBLE SAYS…in 1 John 1:9 " If we confess our sins, He is faithful and just to forgive us our sins, and to cleanse us from all unrighteousness." In Isaiah 55:7 "Let the wicked forsake his way, and the unrighteous man his thoughts: and let him return unto the Lord, and he will have mercy upon him; and to our God, for He will abundantly pardon."
SO WHAT DOES THE BIBLE SAY ABOUT SALVATION?
THE BIBLE SAYS …in John 3:16 " For God so loved the world, that He gave His only begotten Son, that whosoever believeth in Him should not perish, but have everlasting life." Also in Romans 6:23 "For the wages of sin is death; but the gift of God is eternal life through Jesus Christ our Lord." Further to this the bible says in Acts 4:12 "Neither is there salvation in any other: for there is none other name under heaven given among men, whereby we must be saved."
(See also Romans 10:10)
SO WHAT DOES THE BIBLE SAY ABOUT THE JUDGMENT?
THE BIBLE SAYS…in Ecclesiastes 12:13, 14 "Let us hear the conclusion of the whole matter: Fear God and keep his commandments: for this is the whole duty of man….For God shall bring every work into judgment, with every secret thing, whether it be good, or whether it be evil." Again in 2 Corinthians 5:10 "For we must all appear before the judgment seat of Christ; that every one may receive the things done in his body, according to that he hath done, whether it be good or bad."
(See also Romans 14:11, 12)
SO WHAT DOES THE BIBLE SAY ABOUT THE SABBATH?
THE BIBLE SAYS…in Deuteronomy 9:10 "And the Lord delivered unto me two tables of stone written with the finger of God; and on them was written according to all the words, which the Lord spake with you in the mount"…It also says in Matthew 5:17, 18 "Think not that I am come to destroy the law, or the prophets: I am not come to destroy, but to fulfill..Till heaven and earth pass, one jot or one title shall in no wise pass from the law, till all be fulfilled".
In Exodus 20:8-11 God saith to all mankind "Remember the Sabbath day, to keep it holy. Six days shalt thou labour, and do all thy work: but the seventh day is the Sabbath of the Lord thy God: in it thou shalt not do any work, thou, nor thy son, nor thy daughter, thy manservant, nor thy maidservant, nor thy cattle, nor thy stranger that is within thy gates: for in six days the Lord made the heaven and earth, the sea, and all that in them is, and rested the seventh day: wherefore the Lord blessed the Sabbath and hallowed it"….."God instituted the Sabbath on the final day of creation week, when the world was in its original perfection (Gen 1:31), before mankind sinned and before He created the nations. Therefore the Sabbath was given to the entire human family, not just to a segment of it.
Etymologically, Sabbath means in Hebrew, 'sign of the creative Father'… In addition to memorializing His Creatorship by the Sabbath, what other function does God assign to His holy day? "Moreover also I gave them My Sabbaths, to be a sign between Me and them, that they might know that I am the Lord that sanctify them…And hallow My Sabbaths; and they shall be a sign between Me and you, that ye may know that I am the Lord your God." Ezekiel 20:12, 20. As a sign of His power to sanctify His people, the Sabbath functions as a seal (see Rom 4:11 KJV) of His covenant bond with those who worship Him according to His specifications. It takes re-creative power to save and sanctify fallen man. Therefore the Sabbath logically has the dual function of honoring God as Creator and Redeemer ( i.e., RE-Creator; see Ps 51:10-12; Eph 4:23, 24)."
Project Restore, Inc. 'A Time for Joy A Day to Remember' pg. 26.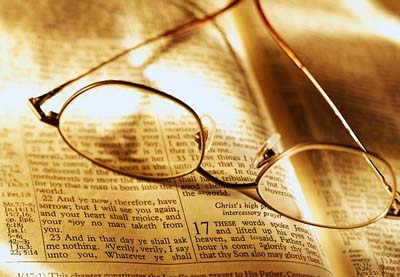 Contact us for more information about any of these Bible topics.
Attend one of our Bible Classes Thursday 6:00-7:00pm.