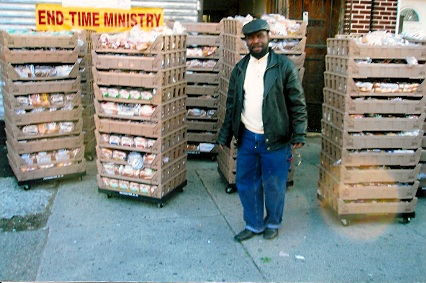 The Bread Ministry is a very important part of our community service program. This is the basic physical item of our distribution. Individuals feel satisfied as they receive  two or three loaves of bread.   Lives are touched in a tangible way and many are led to EMM now, not only for the physical bread and baked products, but for the spiritual word, the Bread of Life.  Please pray that their interest will continue as they are moved by the Holy Spirit to attend these services.
Our scheduled time for bread distribution is 6:00 pm-7:00 pm every Thursday (except holidays).
Special thanks to the Bread Depot Warehouse for their generous offer in giving us, on a weekly basis, free bread to server to our community.