At Endtime Message Ministry we are never satisfy with what we are doing in the present, there is always a desire to reach out to more people with this good news of the gospel. We study the demographics of our area and try to tailor our programs to meet the various needs of each particular group or culture. Our ministry operates on the philosophy that the Gospel of the Kingdom must be
preached to the entire world. A world where there are no barriers, even on a local setting.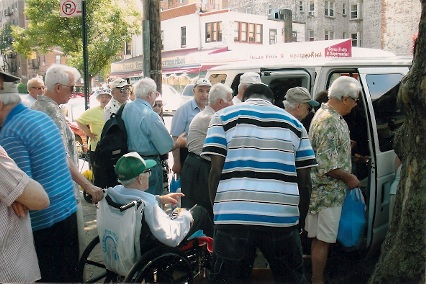 The Ministry to the Russian community of lower Ocean Avenue began about six years ago with one person, at #1260 Ocean Avenue. As time progress we moved to another location at Ocean Avenue and Avenue O, where we continued serving the needs of the group every Sunday morning with bread and other baked items. After assessing the situation, we soon realized that there were other
unsatisfied needs of the group, so we added fresh vegetables and other food items to our distribution.
This Ministry has been a challenge to us. Our main challenge has been the language barrier. Many times our mode of communication has been just a smile and a good morning. In return, we receive the same; a smile and good morning. By this we knew that our gift was appreciated. However, above it all, we prayed that God would open up a way so that this group will get to know Jesus, the "Desire of Ages." With God, as we know, there is always a way to make the impossible, possible. Our ministry has been blessed with the addition of two Russian Ministers who have not only bridged that gap, but are teaching them the Good News of the gospel of Jesus Christ as presented in the three angels message.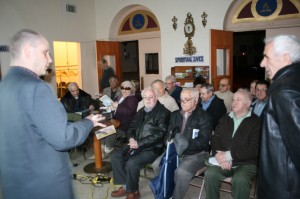 Presently our Ministry to the Russian community is operating where it first begun at #1260 Ocean Avenue. We meet every Tuesday evening between 5pm to 6pm. This is a very happy time as you can see from the smiling faces that continue to greet us. Now we can share with them not only fresh vegetables and baked products, but now, we give them Jesus "the Bread of Life. Pray for us that God will continue to keep this door open so many more in this community can be bless, both spiritually and physically.